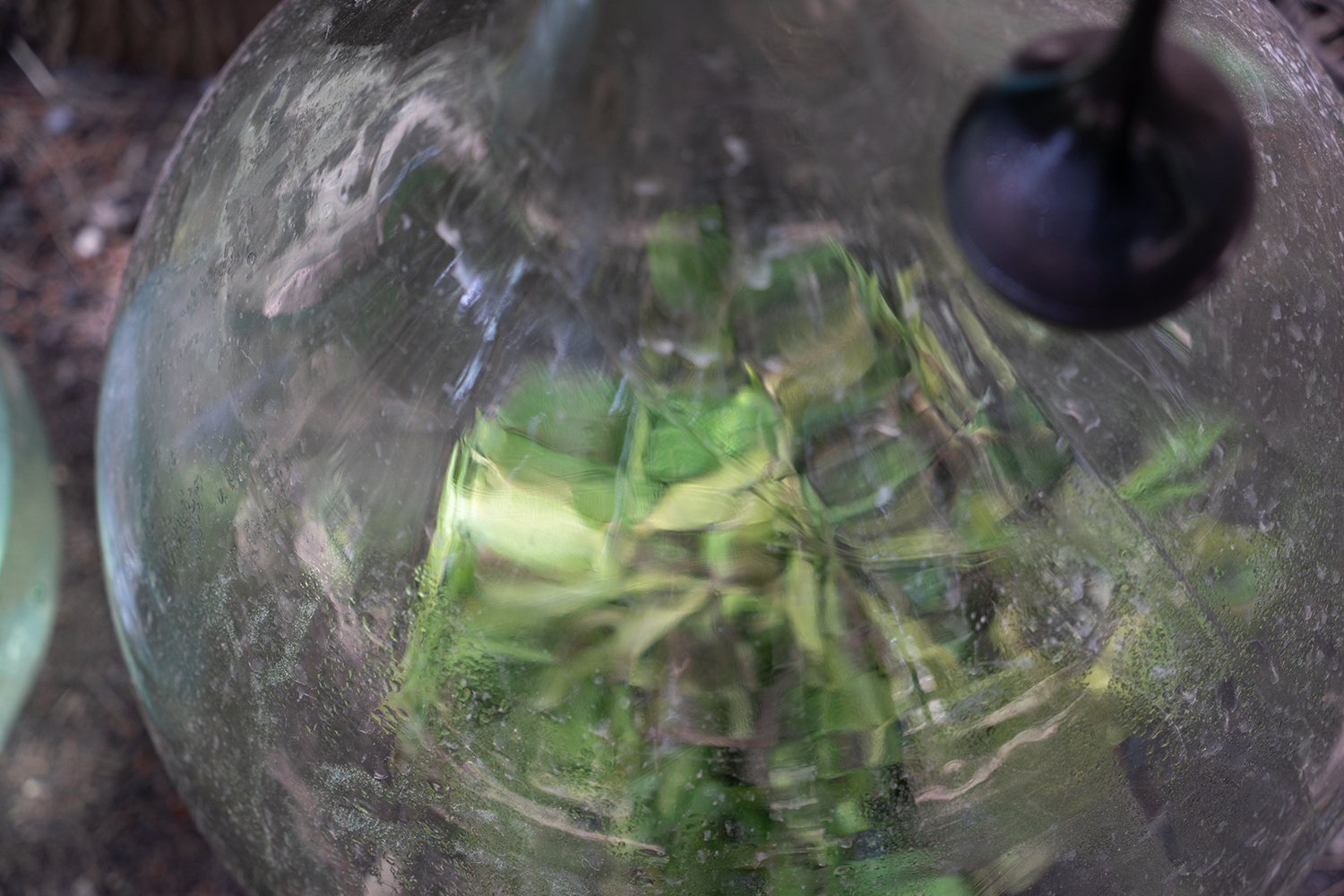 designated breathing zone: SARDINIA
Public Art Project
Giornate del Respiro, Fluminimaggiore, Sardinia, 2021
In June 2021, I had the chance to be an artist-in-residence in the village of Fluminimaggiore to prepare for Festival Giornate del Respiro (Breath Days Festival), and learn about the place, the natural and the built environment, local stories, rituals, and characteristic plants. I happened to meet a local association called Rimettiamo Radici, who have been working hard to preserve the natural environment of the region. They have overthrown the construction of a radar aimed to detect immigrants arriving from the sea on indigineous land, created a biodynamic garden of indigenous plants, and are active in foraging and utilizing herbs and edible wild plants for culinary and medicinal purposes. Our encounter ended up in shared experiments with local plants and scents.
At festival Giornate del Respiro, a new version of Designated Breathing Zone was born: a place for introspection, an intimate, walkable space with a ceiling of indigenous plants, descending in a way that people can walk into, discover and disappear in plants. 
The installation was accompanied by a series of giant perfume bottles incubating local medicinal plants we have been working and experimenting with: elicriso (Helichrysum italicum), wild carrot (Daucus carota), and Inula viscosa. The oil of elicriso is anti-inflammatory, relieves the skin against eczema and other skin issues, aids digestion, normalizes blood pressure, soothes the nerves, relieves rheumatic pains and arthritis, prevents bacterial infections. Wild carrot can be used for urinary tract problems including kidney stones, bladder problems, water retention, and excess uric acid in the urine. It is also good for gout and painful joints. The seed oil is used for severe diarrhea, indigestion and intestinal gas. Inula Viscosa features anti-inflammatory, anti-viral, antibacterial, antifungal and antioxidant properties, to effectively soothe and heal the skin. Beyond its pleasant scent, it also facilitates breathing. 
The project was organized by Sardegna Teatro and supported by IN SITU, the European platform for artistic creation in public space, in the frame of the project (UN)COMMON SPACES, co-funded by the Creative Europe Programme of the European Union.