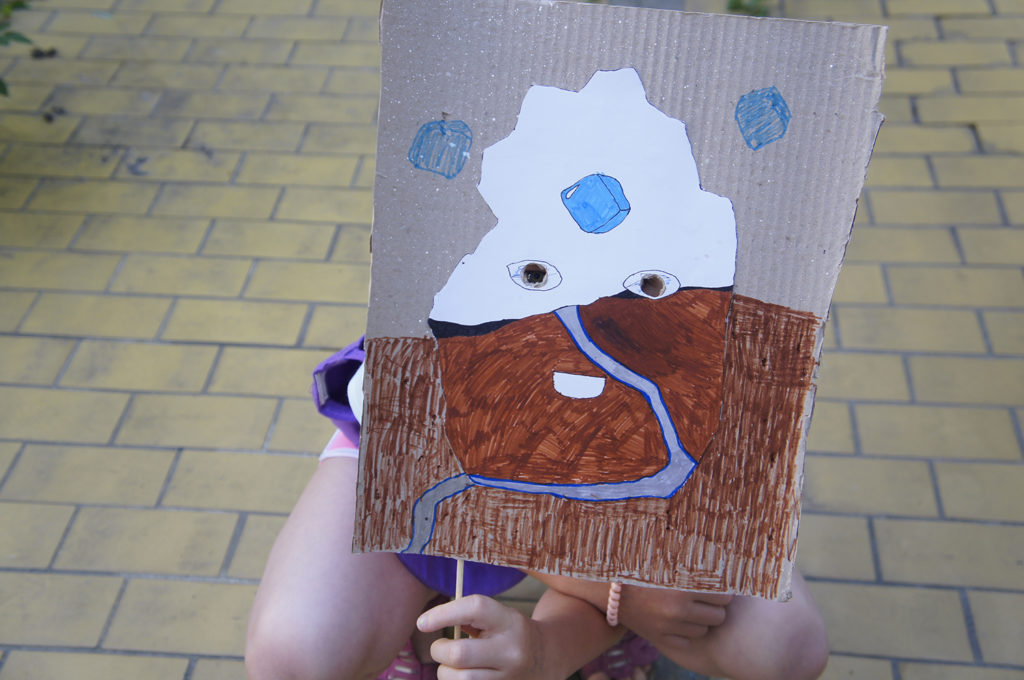 Ecological focused summer art camp for kids
Csepel, Hungary
In collaboration with Krisztina Varga
The week-long summer art camp started with a deep ecology game: kids had to choose a name for themselves that referred to a natural element and its quality. This is how Fresh Springs, Wise Valley, Silent Cub, Roaring Volcano, Salty Sea, and many more creatures were born. Intuitively, a complete mythology came to life, which shaped our activities throughout the camp.
We explored the history of the tribe which called themselves the Mutha, and got to know their basic principles, values, and how they work to maintain harmony on Planet Earth. 
We also prepared some objects that are meaningful for the tribe: megaphones to catch the sounds of nature, smell banks to explore what is around, batik bags to carry food, magic sticks that can only stand when we work together, and prayer flags to send our good wishes by the wind to all beings, humans and non-humans alike.