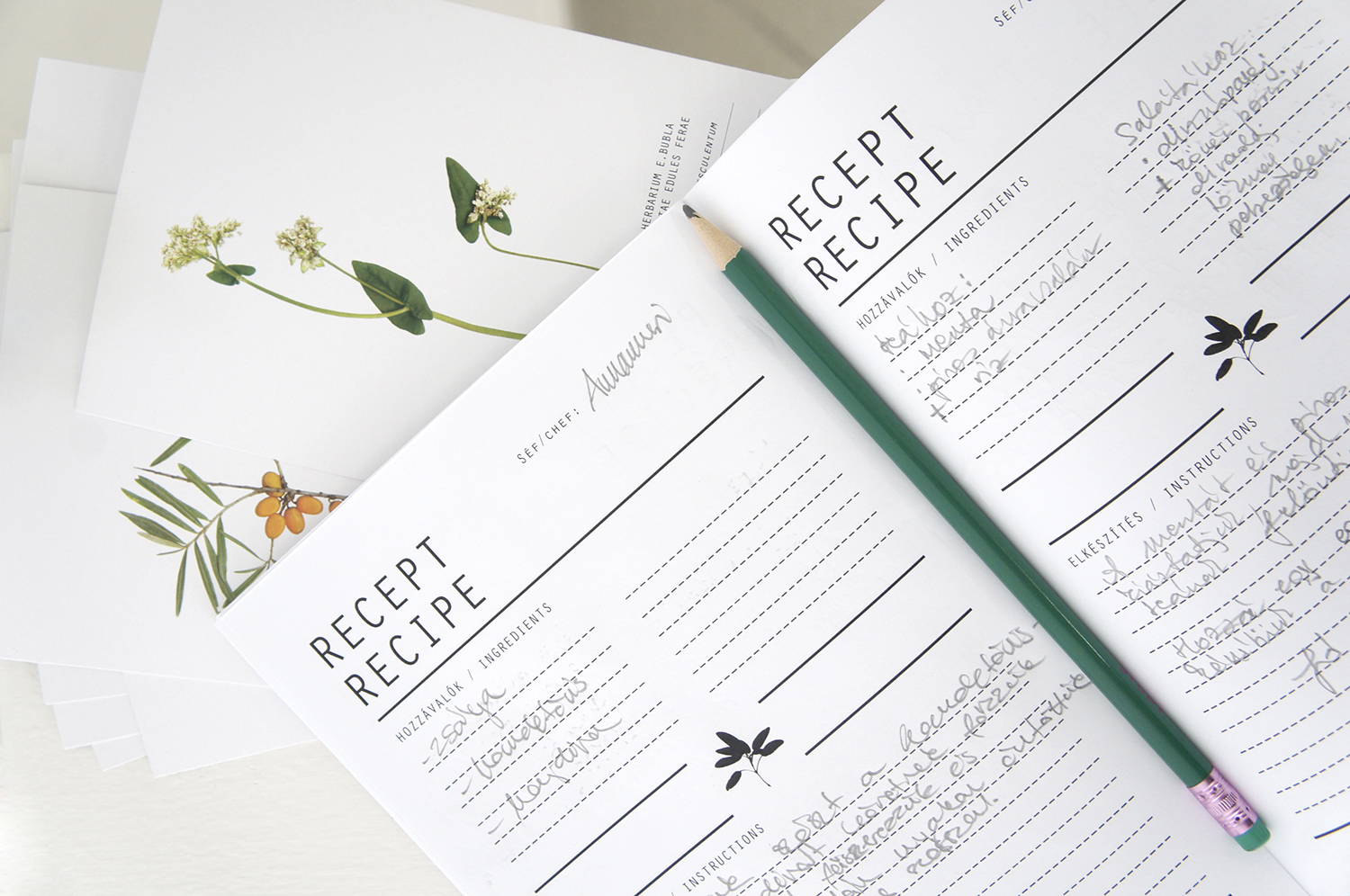 improvisational cookbook 1.0
The are countless edible wild plants that can be used as ingredients for cooking. 
During my foraging workshops in open-air, public spaces, we walk and map the edible wild plants of the area, and identify their culinary and medicinal uses to come up with improvisational recipes.
The gallery adaptation of the game is built on a card game. Players are asked to pick three Edible Wilds cards randomly, read the provided information about those plants if needed, and come up with ideas of food or drinks that could be made out of those plants.
The improvisational recipes become part of a collection that will be available later as open-source.
Try the online version of the game here.